What is CSR?
CSR or Corporate Social Responsibility is a vast term that can take up many forms and doesn't have a fixed definition. It generally includes a management concept and a self-regulating business model that aims to be socially accountable in all aspects. (economically, socially, environmentally). However, this is not all. Every CSR aspect can be defined differently by how a company chooses to respond and integrate it in their strategic plans.
There are many types of Corporate Social Responsibility initiatives and they can be categories as follows:
Economic
Environmental
Philanthropic
Human Rights
We have to mention again, that these categories are not the only available ones. The split can extend further by how each company chooses to implement and adjust their strategies, in order to involve different Corporate Social Responsibility practices.
With CSR, companies integrate initiatives that bring change and add value to everyone involved: customers, stakeholders, communities, society & more.
What's important to mention is that everyone can create and achieve results using CSR strategies and sustainable management practices within any corporation.
Why Do Companies Implement CSR Strategies Now?
Corporate Social Responsibility has gained more popularity in the first half of the 20th century and it's currently on the rise, as more enterprises started to integrate CSR strategies into their business.
The main reason why CSR has gained popularity so rapidly is because managers and leaders are seeing the value CSR brings to any firm. Corporate Social Responsibility forces us to go back and rethink our core values and act upon them.
With CSR, entrepreneurs and business owners are pushed to understand their business more. They have to re-adjust their priority list and re-think how the mindset of their business works and how it will look like in the following years.
CSR is gaining popularity rapidly, mainly because of the value it brings to any firm.
Here are a few positive aspects of incorporating CSR strategies in your business:
Encourages Social Change
Builds Brand Value and Brand Awareness
Can Increase Revenue and Profits
Represents a Growth Opportunity
Creates Trust
Enhances Cultural Values
Encourages Companies and Entrepreneurs to be Creative
Inspires a Change and a new vision in Strategy
Motivates Long Term Thinking
Straightens the Values and Mission of a Company
Why Does CSR Matter Now?
There are many reasons why Corporate Social Responsibility matters now. In our opinion, CSR always mattered but now, it matters even more. We know the following things:
The Consumers and Employees views are changing.
The consumers and employees views are shifting towards a more sustainable and ethical practice. Based on some early research, we already see this movement happening. The public is getting more and more interested in what's behind the company, their products, their work ethic, their environment and their overall impact in the world.
In a few years, down the line, consumers will no longer want to purchase from companies that are not bringing a sustainable change.
Additionally, employees will no longer want to work for companies that are not matching their moral and ethical views.
This means that every company needs to step up their game and make a difference in the way they run their work.
Every company, no matter the size or investment budget can stand out by implementing CSR strategies that showcase the firm's value and core beliefs. At CSR growth, we are changing the Business Models. It's time to adapt.
Corporate Social Responsibility is no longer optional.
In our time, we know that implementing a CSR strategy is no longer optional. A point has been reached where companies, customers, and employees are becoming more open minded and want to see businesses having positive impacts.
There is a sense of urgency.
CSR it's not something you add on your to do list. CSR has to take part of your overall strategy and the way you think.
The efforts you make (or don't make) in your CSR strategy says a lot about your company.
There is no longer a secret that everything you do or don't you in your business has a consequence. As with everything in life, the way you present yourself has a great impact on future outcomes.
Because of this reason, it's safe and accurate to say that Corporate Social Responsibility is as important as any other aspect in your business.
This means that if you put great efforts in Marketing, Branding, PR, Profit Analysis, your CSR efforts need to be there as well.
Corporate Social Responsibility enhances all the efforts your company is making.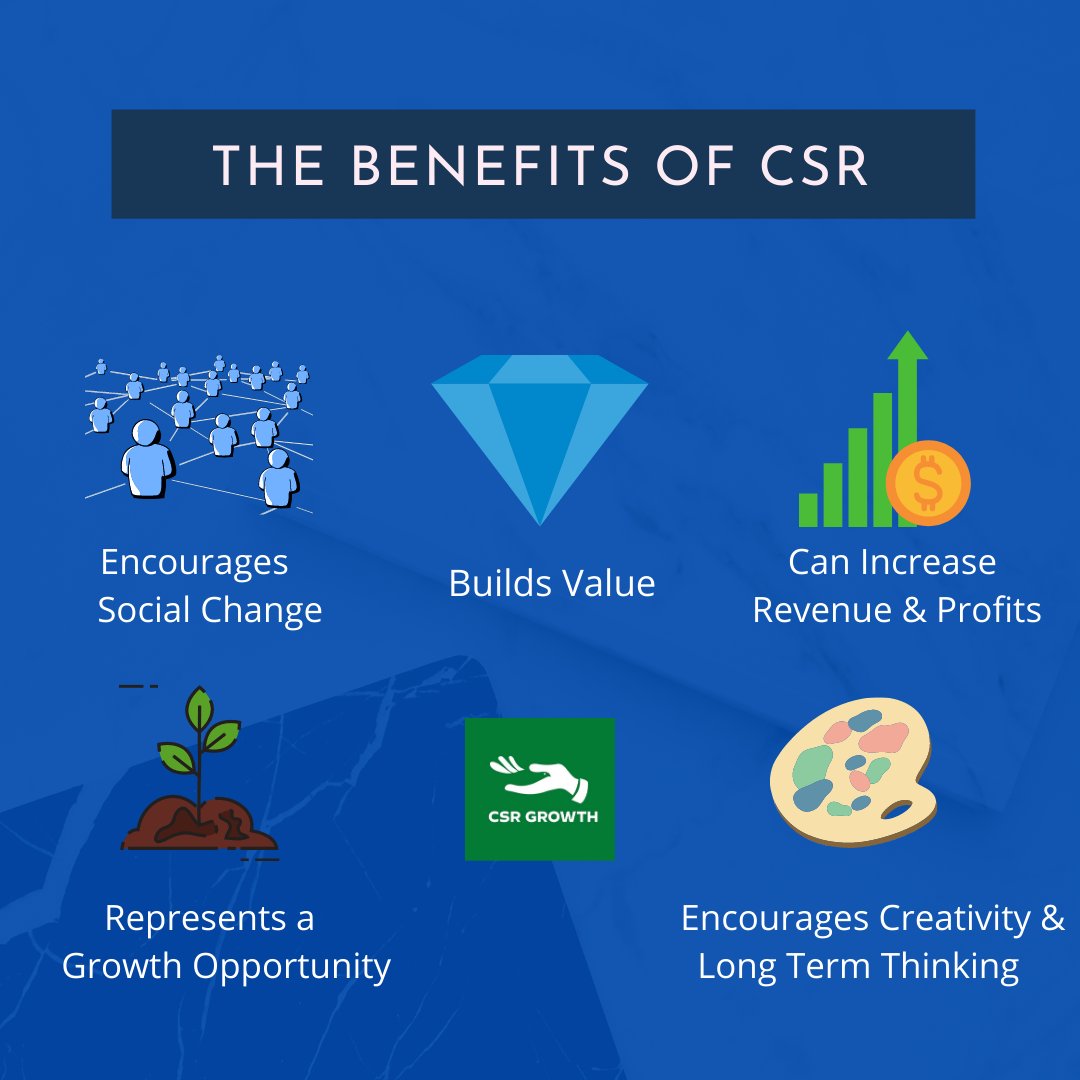 CSR and CSR reporting might become mandatory in the future
Large companies are sharing CSR reports in order to be more transparent and showcase their CSR efforts.
Sharing CSR reports is not mandatory yet, however in the European Union, the directive 2014/95 requires large companies to make public information on the efforts the companies are making to be more sustainable. This report is meant for companies to disclose how they are operating social and environmental challenges.
CSR is not something you do once.
As easy it may sound, CSR is not something you do once and then you are done with it. CSR is generally a long term process that encourages a mindset shift. A shift in the way your Business represents itself, in the way it's seen and expressed by your employees, your stakeholders and everyone involved.
There are one time CSR strategies (eg: a one time donation / a specialized fundraiser, for a certain event) but generally CSR should be a practice of repeatedly doing and re-affirming your values and ethical practices, over a longer period of time.
This movement encourages a big change in the way businesses think and work and this is where CSRgrowth comes in.
We are helping companies create long lasting CSR strategies that are matching the demands of the customers and employees.
Conclusion
In Business School, one of the first lessons you learn is about the power and shift of the supply and demand curve. Ignoring CSR practices is like ignoring a demand that is present and continually growing. A clear business mistake which we know that business owners should not make.
What do you think about CSR? Do you implement it in your Company? Do you think it's important?
At CSRgrowth.com we know that Corporate Social Responsibility requires a new way of doing business. Do you agree?
Other resources
If you are interested in learning more, please feel free to check out more articles. Additionally, you can also find us on Instagram. We post regularly informational content that could potentially help you.